EM Law | Commercial Lawyers in Central London
About Us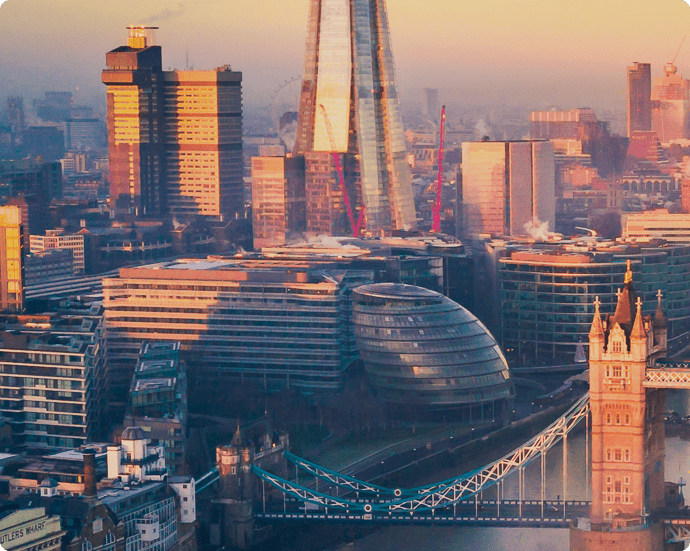 London Based Commercial Law Firm
Our Clients
Our commercial law firm started in 2013 with one lawyer and one small client.
Since then we've helped hundreds of organisations and individuals do business, overcome challenges and achieve their goals.
Around half of our clients are in London and the South East and half in other part of the UK and abroad. We started from a kitchen in Fulham, we're now operating out of the White Collar Factory in Shoreditch. If you're an entrepreneur – we get you. We've been working with entrepreneurs for years and we're entrepreneurs ourselves. If you're a larger business that's been around for a while – please take a look at us. We have high calibre lawyers who we think you'll love working with and we may well be better value than the law firm you are currently using.
London Based Commercial Law Firm
Work With Us
Our approach is to take time at the outset to understand your business and what you want to achieve. We'll then work as quickly as possible to provide our advice and get the job done. We want to impress you so you'll instruct us again.
London Based Commercial Law Firm
Why Choose Us?
We're relatively new
We started trading in 2013. This is not a law firm where the people that run it joined with a large client base set up for them. We started with one small client and so to get to where we are now, we've had to be very client focused and very good at what we do. We've still got a long way to go. The only way we are going to get there is by growing our client base and providing a great service to our existing clients. We need happy clients.
We're not money focused
We need money – let's be clear on that (and we're not the cheapest law firm out there) - but money isn't what motivates us. Our aim is to create a law firm which is great to work in. That may sound clichéd but we think it's better to earn a decent wage and work in a good environment than earn a lot but work in an environment that's not so great. It's not much fun working in a firm where the clients resent paying the bills because they're so high or leave because they think they can get a better service elsewhere.
We don't set targets for our staff
Our staff are not required to hit targets so there is no pressure on them to maximise billable hours.
We recruit people on the basis of their personality
Our lawyers are very capable. It's just as important for us as it is for you that our lawyers are excellent at their jobs. But it's also very important for us that our staff are good people who are engaging and who will get on well with you. If you and your lawyers communicate well with each other things are less likely to get missed, creative ideas to solve your challenges are more likely to flow and the outcomes that you want to achieve are more likely to happen.
We're entrepreneurial
We're only just out of start-up phase and we had to grow the client base from scratch. We understand the challenges that a young business faces while at the same time we're still super keen to shake things up and show more established businesses what we can do.
If we're not the best firm to do your work we'll tell you
We're not interested in taking on work that we can't do well – we don't want the stress. If a client comes to us with a problem and we think they'll be better served going elsewhere we'll recommend a firm for them. We're relaxed about behaving like this because we're already busy serving existing clients and taking enquiries from prospective clients who we can look after well.